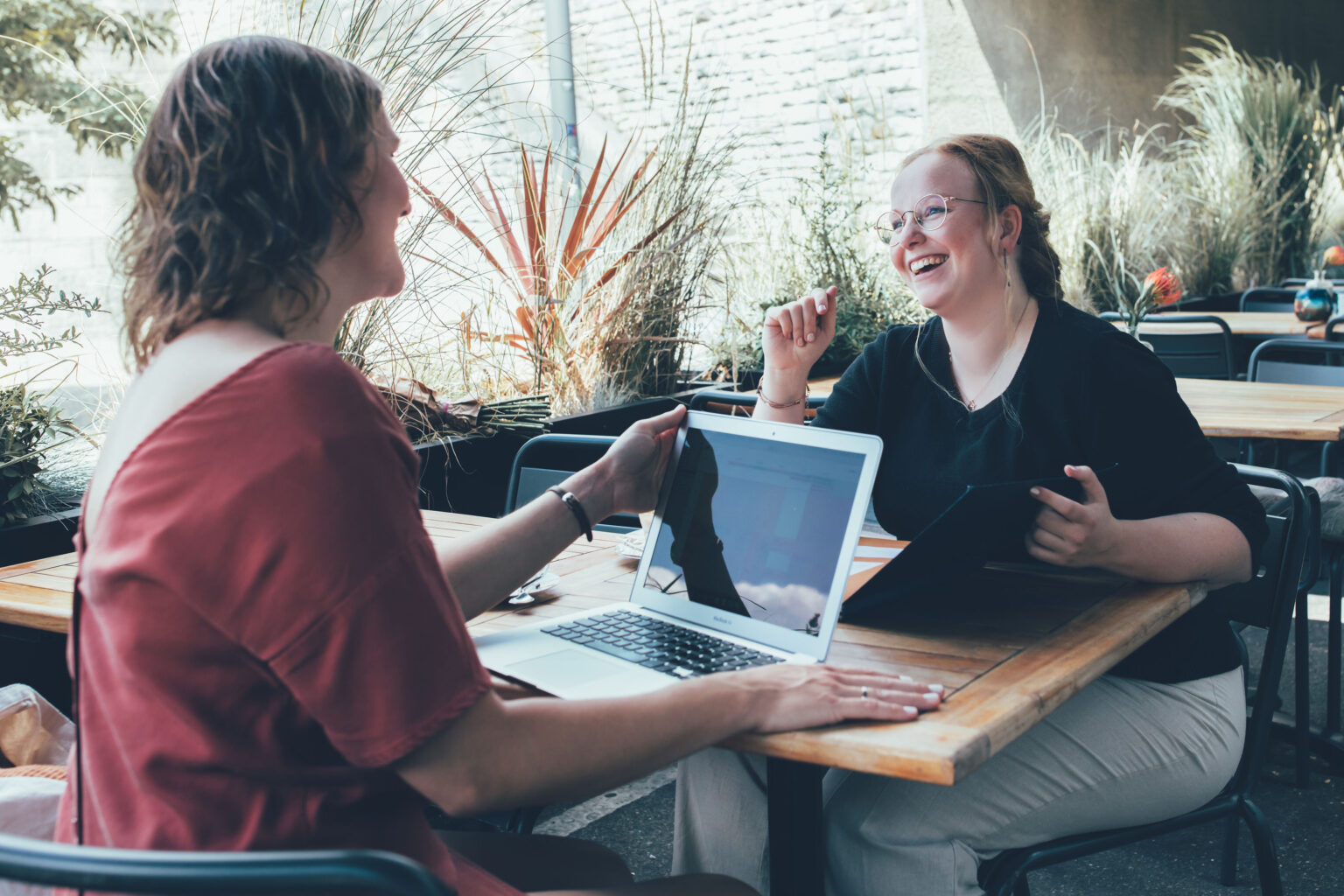 Our practice has three principles that make us unique, and which we believe will give you the best possible guidance during pregnancy.
Your choice at the centre
A good pregnancy is one where the reins are in your hands. Our role is to help you make the best possible choices. We do this, for example, by giving you the information you need. But also by giving you alternative options when you are faced with a choice. In doing so, we are always open to questions that fall outside the standard guidelines.
It also means that we decide together with you what the care looks like. We adapt this to your needs. To fit in with your rhythm, we offer morning, afternoon and evening consultations and come for home check-ups as needed.
We make sure we have enough peace, space and attention for you. One way we do this is by limiting the number of mothers we accompany. This allows us to take more time for you, and gives us more space in our heads to think about your specific situation. 
Great news is that our personalised approach is good news for you! Because research (Journal of Midwives, 2008) shows that practices with fewer midwives achieve better outcomes for their pregnant women. For example, women who receive obstetric care in a practice with 1 or 2 midwives are more likely to give birth at home. They are also less likely to be referred for complications, compared with larger practices, and there is less need for pain relief, caesarean sections or a cut, for example. It appears that women who see the same midwife more often give birth better and are more satisfied with obstetric care. 
We look at you with a broad, holistic view. Because (to give some examples) your diet, your habits, how you are feeling or what kind of people you have around you, all affect how you are doing and therefore how your baby is doing.
We have a positive view of your body and what you can do. As a result, we are less inclined to do medical procedures when we see that it can be done without. Of course, in case of medical necessity, we will always do the interventions that are needed. It also means that we have studied the possibilities offered by nature. For instance, we know which natural nutrients are good for your body.
Because we want to be able to support you well in all these areas, we choose to keep developing ourselves and keep learning. We take additional courses, also outside the field of pure obstetrics. These include orthomolecular therapy (a part of naturopathy that focuses on the optimal concentration of nutrients in your body), psychoneuroimmunology (on the relationship between psychological processes and the immune system), nutritionist and birth coaching. This broad knowledge ensures that we can support you more broadly.
Let's continue together
We look forward to meeting you! Please inform quickly to see if we still have a spot for you.